Number Of Books You Read: 50

Number of Re-Reads: I never re-read books, so none.

Genre You Read The Most From: I'm pretty sure it was YA contemporary!
Best Book You Read In 2015?
I had hoped that this would be a harder decision to make (because that would mean that I only read 5++++ star books), but
Everything, Everything
by Nicola Yoon was one of the best books in 2015.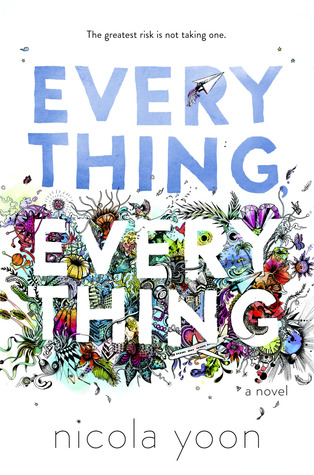 Book You Were Excited About & Thought You Were Going To Love More But Didn't?
I'm very sad about not liking
Soundless
by Richelle Mead. I had high expectations because I really like Vampire Academy, but I was disappointed.
Most surprising (in a good way or bad way) book you read?
In a good way:
Fire & Flood
by Victoria Scott. I loved that book!
In a bad way:
Will Grayson, Will Grayson
by John Green which I did not like, at all.
Book You "Pushed" The Most People To Read (And They Did)?
I almost never push my friends (in real life at least) to read a book, because most of them don't like to read at all. But I got one friend to read
Red Queen
by Victoria Aveyard and
The Summer I Turned Pretty
by Jenny Han. I also got my sister to read 15 books (I know she likes to read even thought she won't admit it).
Best series you started in 2015? Best Sequel of 2015? Best Series Ender of 2015?
Series I started:
The Winner's Trilogy
by Marie Rutkoski
Sequel:
P.S. I Still Love You
by Jenny Han
Ender: I think I'll go with
The Retribution of Mara Dyer
by Michelle Hodkin
Favorite new author you discovered in 2015?
Hmm.. Almost all books I read this year are by, for me, new discovered authors. So for this question I'll choose
Jenny Han
.
Best book from a genre you don't typically read/was out of your comfort zone?
I typically don't read adult books, so I'll have to go with
The Girl on the Train
by Paula Hawkins.
Most action-packed/thrilling/unputdownable book of the year?
The most action-packed book has to be...
Reboot
by Amy Tintera.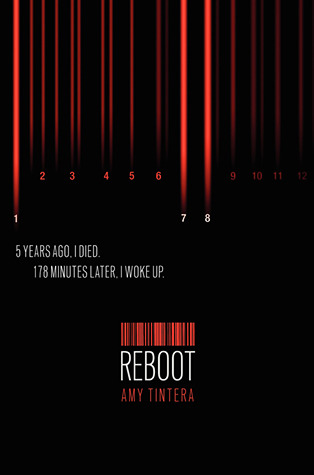 Book You Read In 2015 That You Are Most Likely To Re-Read Next Year?
I'm not a re-reader kind of person, so I will probably not re-read any book in 2016.
Favorite cover of a book you read in 2015?
Without doubt, these three: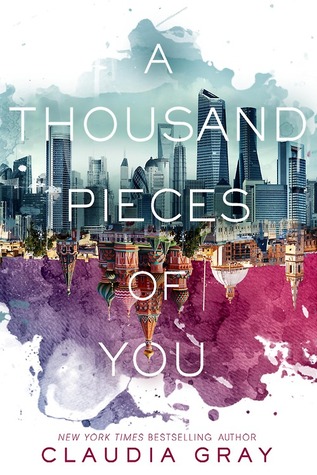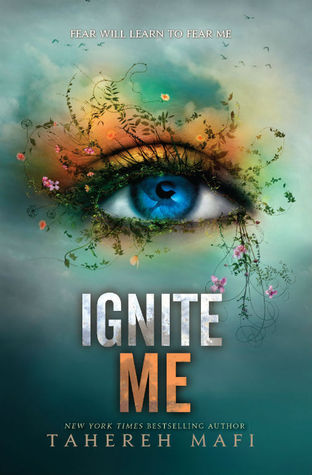 Most memorable character of 2015?
Probably Simon from
Simon vs. the Homo Sapiens Agenda
by Becky Albertalli. I just loved him :)
Most beautifully written book read in 2015?
Maybe
A Thousand Nights
by E.K. Johnston, although I had a hard time following the story because of the writing. It may have been to beautiful and formal.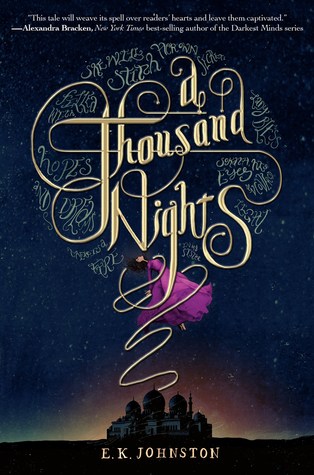 Most Thought-Provoking/ Life-Changing Book of 2015?
Hmm.. This is a hard question. But I think I know my answer:
Everything, Everything
by Nicola Yoon.
Book you can't believe you waited UNTIL 2015 to finally read?
That has to be
Throne of Glass
by Sarah J. Maas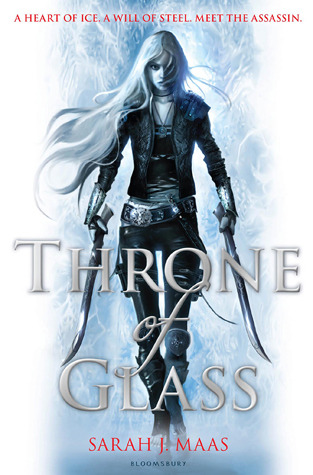 Favorite Passage/Quote From A Book You Read In 2015?
I think this passage, from
Wait for You
by J. Lynn, was really funny.
"I'm beginning to think cookies is a code word for something else."
"Maybe it is." He tugged on my bag again as he took a confident step back, forcing me down another step. "And just think about it. If cookie was a code word, whatever it symbolizes, it's been in your mouth, sweetheart."
Shortest & Longest Book You Read In 2015?
Shortest:
Dr. Jekyll och Mr. Hyde
by Robert Louis Stevenson (127 pages)
Longest:
The Retribution of Mara Dyer
by Michelle Hodkin (470 pages)
Book That Shocked You The Most (Because of a plot twist, character death, left you hanging with your mouth wide open, etc.)
I don't remember all the plot twists, character deaths etc. from all the books I've read, but I remember being shocked when reading
The Girl on the Train
.
OTP OF THE YEAR (you will go down with this ship!)
Oh my! This is an even harder question than I thought. But the OTP of the year goes to Kestrel and Arin in
The Winner's Curse
by Marie Rutkoski. I LOVE THEM!
Favorite Non-Romantic Relationship Of The Year
Juliette and Kenji
are such a cute non-romantic couple. From
Ignite Me
by Tahereh Mafi.
Favorite Book You Read in 2015 From An Author You've Read Previously
Wait for You
by J. Lynn (Jennifer L. Armentrout).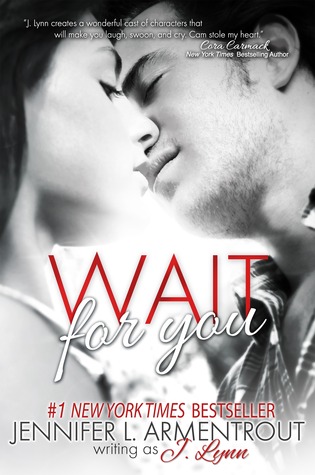 Best Book You Read In 2015 That You Read Based SOLELY On A Recommendation From Somebody Else/Peer Pressure:
I'm not super sure about this question, but I may have read
Throne of Glass
because I felt that I
needed
to (...because it was so much hype around it).
Newest fictional crush from a book you read in 2015?
My most recent fictional crush is on
Cameron Hamilton
from Wait for You.
Best 2015 debut you read?
Everything, Everything
by Nicola Yoon, without doubt! It was fantastic.
Best Worldbuilding/Most Vivid Setting You Read This Year?
Basically all contemporaries.. But I really liked
Amy & Roger's Epic Detour
by Morgan Matson.
Book That Put A Smile On Your Face/Was The Most FUN To Read?
To All the Boys I've Loved Before
by Jenny Han. It was a really funny book. Lots of secondhand embarrassment let me tell you.
Book That Made You Cry Or Nearly Cry in 2015?
I cried to
November 9
by Colleen Hoover.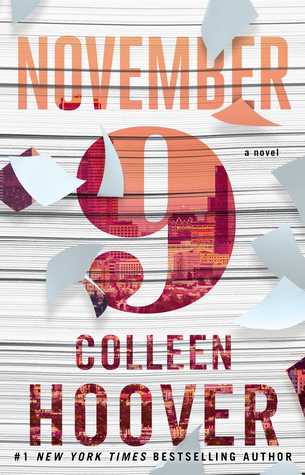 Hidden Gem Of The Year?
I haven't seen a lot of people read
Fire & Flood
by Victoria Scott. It was a really good book that I knew nothing about before I read it :)
Book That Crushed Your Soul?
Oh, I don't know. I'm crushed that
The Mara Dyer trilogy
is complete and that there will be no more books. I love that series so so much ♥
Most Unique Book You Read In 2015?
Alive
by Scott Sigler was a unique book! I've never read anything like it.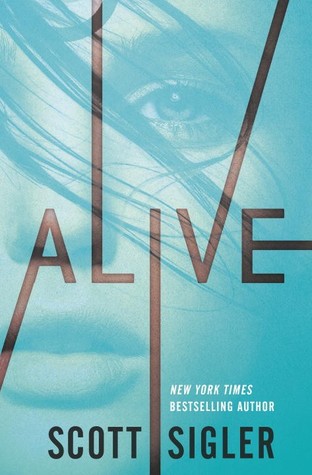 Book That Made You The Most Mad (doesn't necessarily mean you didn't like it)?
Let me think. I'm mad at
Fallen too Far
by Abbi Glines. I gave that book 5 out of 5 stars but I no longer like it
that
much. I just compare it to J. Lynn's
Wait for You
(a solid 5 stars).
Your Blogging/Bookish Life
New favorite book blog you discovered in 2015?
There are many bookish blogs I like that I found in 2015. I can't name them all. But I can say that I read many Swedish book blogs. I always save the URL to the people who comment on my blog so I can read their blogs.
Favorite review that you wrote in 2015?
It was fun writing
my review for Everything, Everything
because I loved that book!
Best discussion/non-review post you had on your blog?
I don't really know. I enjoy writing the Book to Movie/TV posts. They're fun :)
Best event that you participated in (author signings, festivals, virtual events, memes, etc.)?
It's really unfair that authors (the ones I like) never come to Sweden for signings and such things. I've actually never been to a signing in my life. I need to read more Swedish YA books so that I can go meet some authors here. SO. I have not participated in an event last year :/
Best moment of bookish/blogging life in 2015?
Maybe when I was a part of bookstagram every day earlier this year. It was so much fun! I loved to upload and edit photos to my
Instagram
.
Most challenging thing about blogging or your reading life this year?
THE LACK OF TIME and SCHOOL are always why blogging and reading is a challenge for me. Always. Keeping the blog updated is a
huge
challenge!
Most Popular Post This Year On Your Blog (whether it be by comments or views)?
Definitely the Dream Casting for Red Queen by Victoria Aveyard (
link
).
Post You Wished Got A Little More Love?
I would love for all of them to get more love, of course :)
Best bookish discover (book related sites, book stores, etc.)?
Hmm. I'm not sure I've discovered anything bookish this year. But I'm happy that I'm still a part of the bookish community this year (through my blog and the best book related site: Goodreads!).
Did you complete any reading challenges or goals that you had set for yourself at the beginning of this year?
I completed the Goodreads Reading Challenge and I'm so happy! And I had a goal to read more than I did in 2014 and I did that too :)
One Book You Didn't Get To In 2015 But Will Be Your Number 1 Priority in 2016?
Vicious
by V.E. Schwab, which I'm reading at the moment.
Book You Are Most Anticipating For 2016 (non-debut)?
Passenger
(Passenger #1) by Alexandra Bracken
Heartless
by Marissa Meyer
Truthwitch
(The Witchlands #1) by Susan Dennard
2016 Debut You Are Most Anticipating?
I'm not so updated on debuts in 2016 but I'd like to read
The Love That Split the World
by Emily Henry.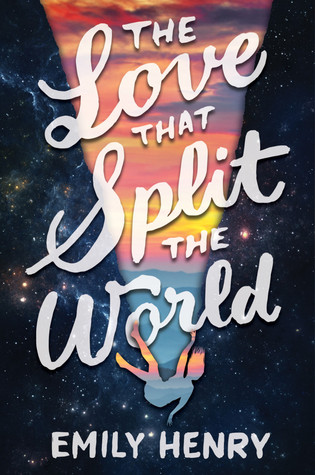 Series Ending/A Sequel You Are Most Anticipating in 2016?
I'm so excited to read
Alight
(Alive #2) and
Alone
(Alive #3) by Scott Sigler,
The Winner's Kiss
(The Winner's Curse #3) by Marie Rutkoski and
Glass Sword
(Red Queen #2) by Victoria Aveyard. Oh and I can not forget
Lady Renegades
(Rebel Belle #3) by Rachel Hawkins
One Thing You Hope To Accomplish Or Do In Your Reading/Blogging Life In 2016?
I wish to read every day even though it's a school day. And I also wish to blog frequently and to keep to blog updated with new posts often!
A 2016 Release You've Already Read & Recommend To Everyone:
I haven't read a 2016 release yet!